AFRICA PASTOR'S CONFERENCES - 2010
PASTOR'S CONFERENCES IN AFRICA!
We held a Pastor's Conference, and Ordination/Consecration service in Apopai Uganda. A Small village about 7 1/2 hours from Kampala. From the closest town, we traveled 1 1/2 hours down dirt roads, to the middle of nowhwere! I thought, "there is not going to be anyone here!" Boy was I wrong! Between 4-5 hundred pastors were there, and ready to have church! We did 4 services a day, and then on Saturday, we had an Ordination/Consecration Service. We consecrated 3 Bishops, and ordained 7 elders. It was a tremendous day. Members of Congress, and Parliament were in attendance! It was a great trip, and I want to thank Jonathan Church, and Edward Mills, for doing a fantastic job ministering to the Pastors of Uganda, Kenya, and the Congo, that came.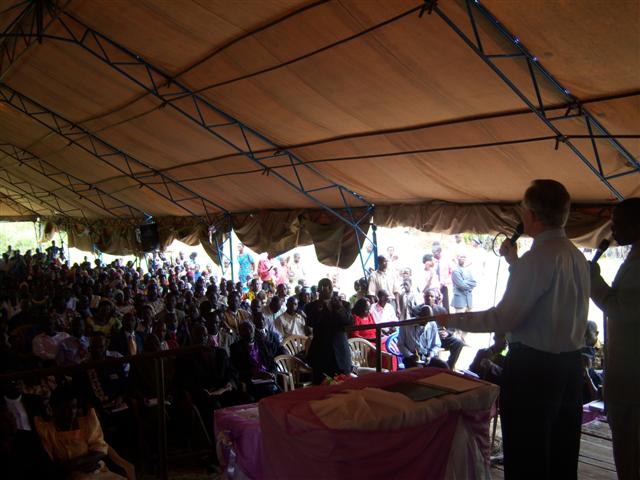 PREACHING THE ORDINATION/CONSECRATION SERVICE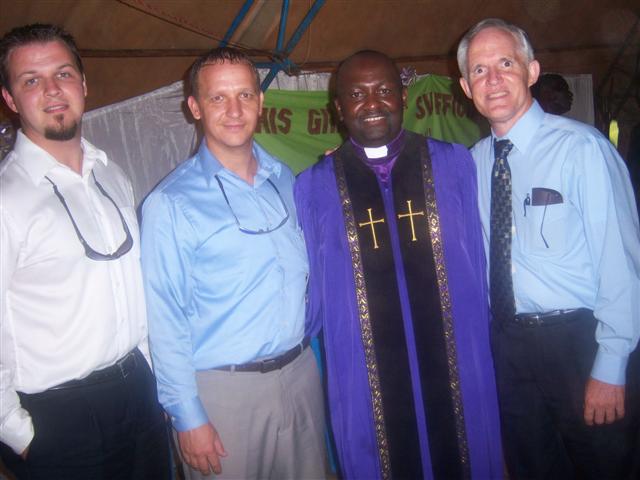 Here is the team from L-R: Jonathan Church - Edward Mills - Reuben Kyule - Poppa Hanks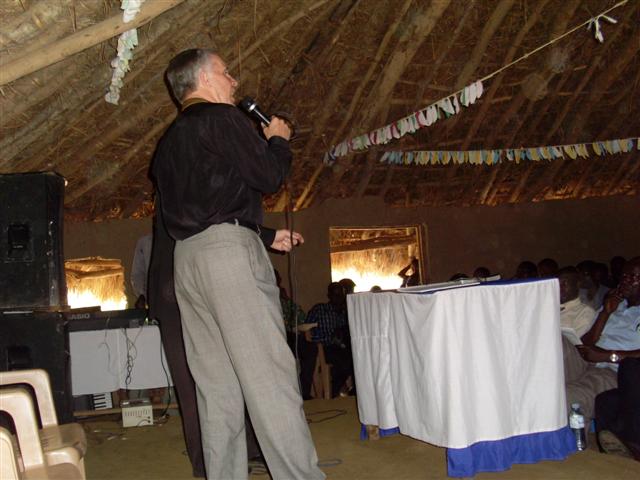 PREACHING TO THE PASTORS FROM THE CONGO, UGNADA, AND WESTERN KENYA.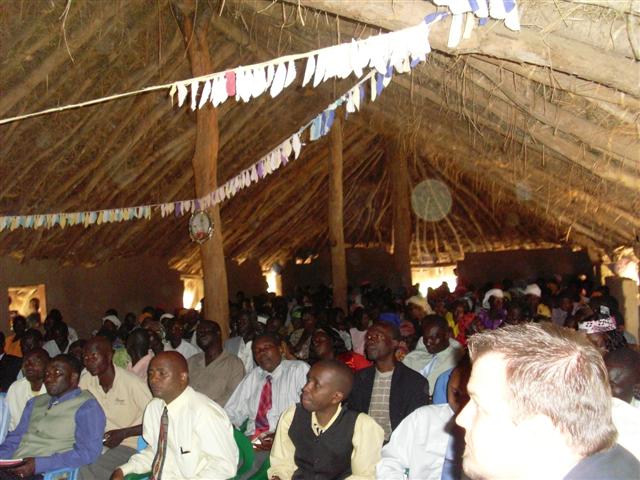 PREACHING IN THE OPEN AIR CRUSADE IN THE PARK IN LIRA, UNGANDA. WE HAD BETWEEN 400 AND 500 SAVED DURING THE MEETING. REVIVAL FIRE IS BURNING IN LIRA!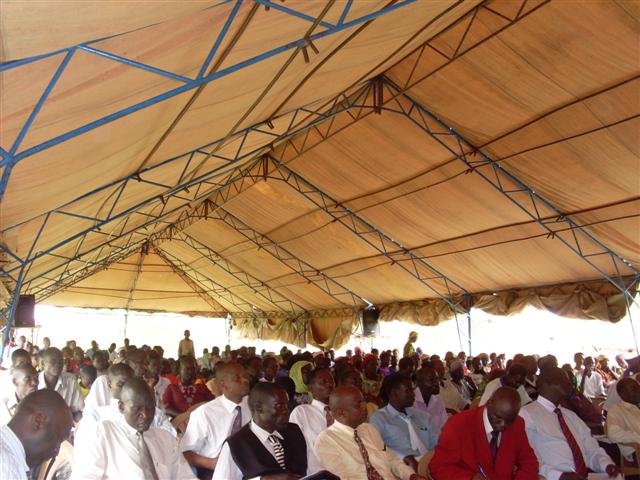 The crowd was so big the first day, that we had to erect a tent next to the church, in order to be able to accomodate all the attendee's. It still was not big enough for the Ordination/Consecration Service.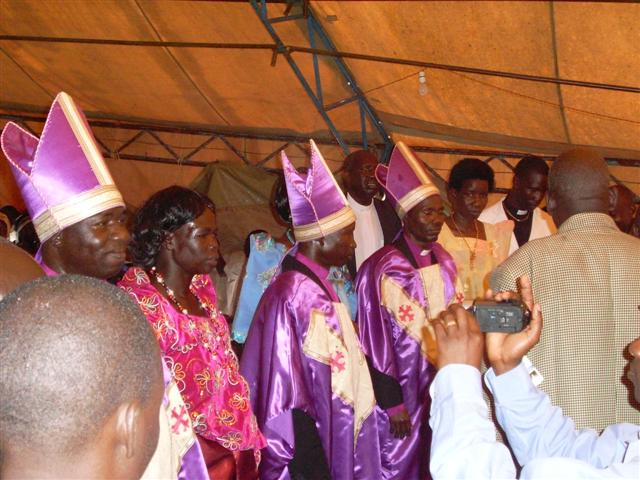 Here are 3 of the Bishops that were consecrated. This was a very important day for these three men.